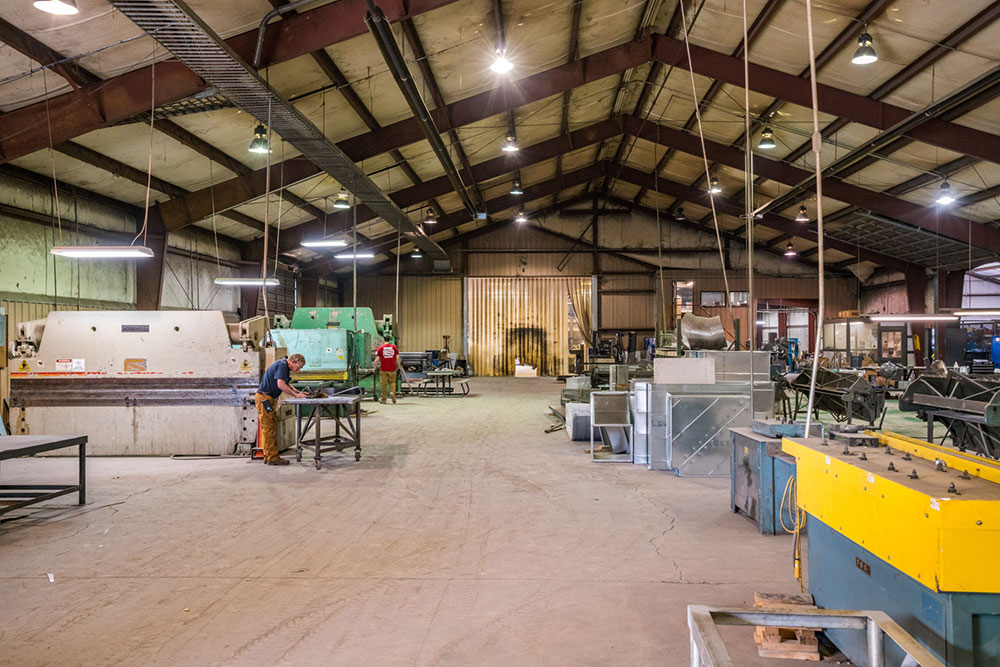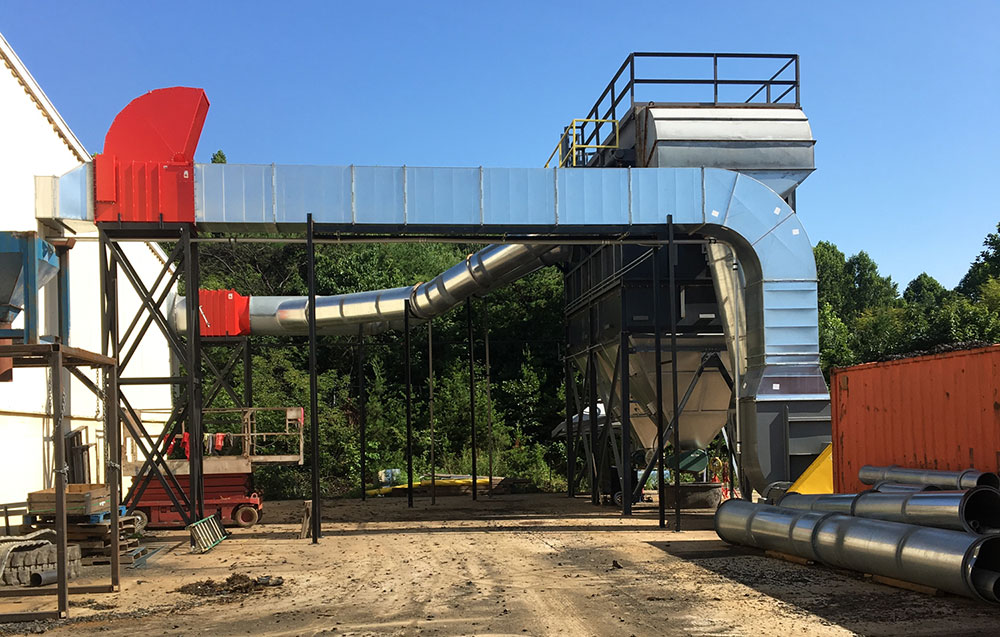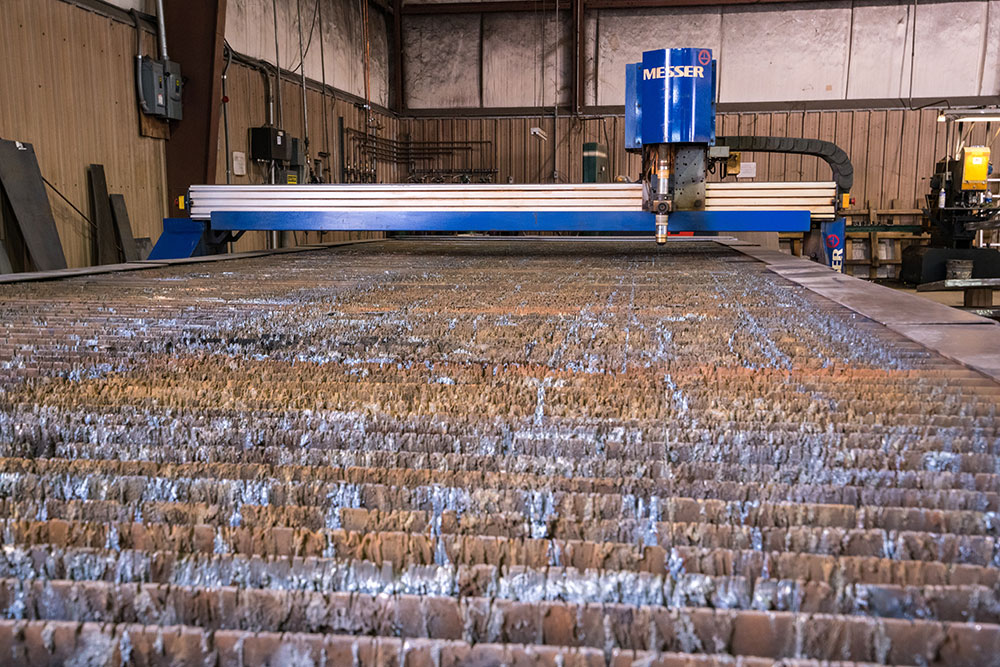 Complete Fabrication & Welding Shop
We offer sheet metal and steel fabrication. We have machines that can shear, bend, and roll metal up to 1/2″ thick. Custom fabrication and installation is our specialty since 1980!
Certified Welders
We have welders that are R-Stamp and U-Stamp certified to weld stainless steel, carbon steel, and aluminum.
Our Capabilities:
Roll metal plate—1/2″ thick, up to 8′ long
Rolled angle—3″ x 3″ x 3/8″ angle, channel, flat bar
Shearing or Bending—metal 3/4″ thick, up to 12′ long
Plasma —cutting 1 1/2″ thick metal
Water Jet —cutting material up to 6″ thick
Need metal sheared or rolled? What about precise cuts?
Check out our Waterjet Services
Ductwork Fabrication and Installation
Any size ductwork can be made and installed.  We work in paper mills, chemical plants, factories, government facilities, and hospitals.
Materials: Aluminum, stainless steel, galvanized, and steel ductwork can be fabricated and installed.